Wooden microphones for harmonica, vintage sound, ideal for amplified blues.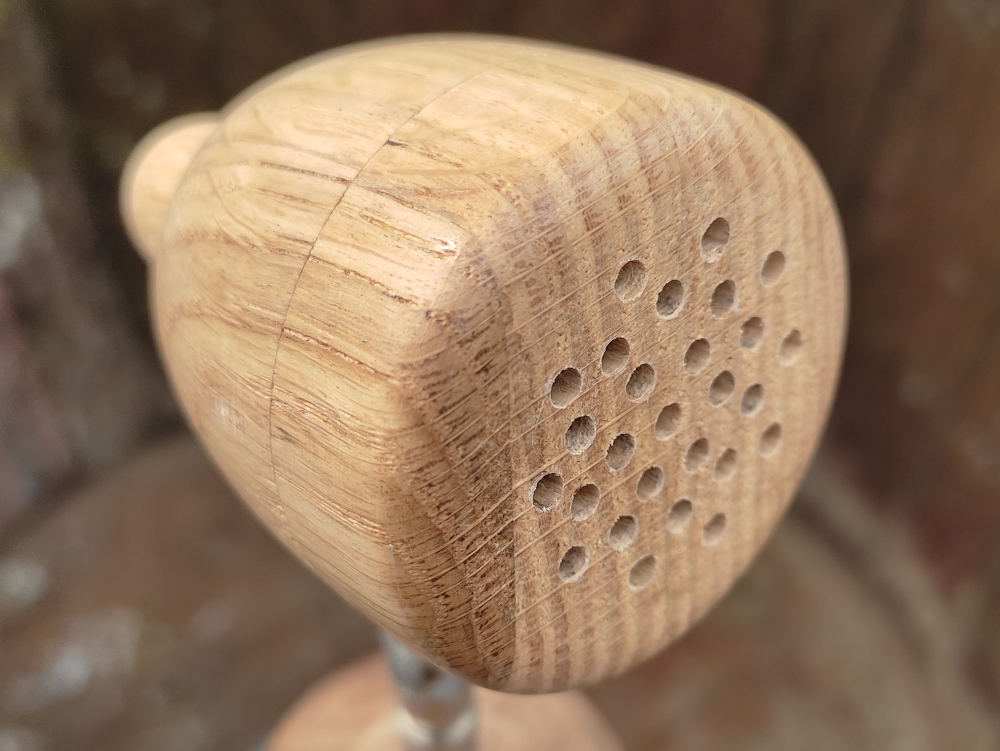 Presentation
These microphones are specially designed for playing Chicago type blues with a diatonic harmonica.
They are light (about 100gr / 3.5oz) and have a moderate diameter (51-52 mm / 2 inches), they offer an easy grip for all hand sizes. In comparison, the famous green bullet weighs 350gr / 12.3oz and measures more than 60mm / 2.35 inches in diameter.
Each microphone is turned individually by hand which makes it a unique model. The shape of the microphones has been studied for greater comfort with the help of professionals and experienced amateurs, it can be adapted to your needs and wishes.
Each microphone is equipped as follows:
a high impedance cell suitable for instrument inputs of amps or pedalboards
a Switchcraft screw connector acclaimed by a large majority of professionals around the world
a volume potentiometer.
Wood species used

The microphones are turned in local wood species or in recycled wood.
I don't buy exotic wood. I don't want to help cut down exotic trees far away and transport them to half the planet.
If at random from salvaged old wood there are some pieces of exotic wood, then yes I use them. But this does not worsen the current situation and it helps give a second life to objects that are no longer up to date.
I turn the microphones in the woods that I have at this time and consequently it is not possible to command a microphone in a particular species.
Shape and configuration
Each microphone is unique because it is handmade. I can discuss the shape and size of the mic as you wish. Technical constraints exist, but solutions can be found.
Shipping and payment
The shop is located in France so the system automatically calculates the cost of shipping to an address in France as well as the commission for payment by Paypal.
For delivery outside France, any other delivery method or the choice of another payment method, contact me BEFORE ordering. So we can choose the best option for you.